Did you know that 17th March is Saint Patrick's Day? Let´s learn something about this…
St Patrick's Day is a global celebration of Irish culture on or around March 17. It particularly remembers St Patrick, one of Ireland's patron saints, who ministered Christianity in Ireland during the fifth century. St. Patrick's Day observes of the death of St. Patrick, the patron saint of Ireland.
What Do People Do?
The holiday has evolved into a celebration of Irish culture with parades, special foods, music, dancing, drinking and a whole lot of green. St Patrick's Day is celebrated in many parts of the world, especially by Irish communities and organizations. Many people wear an item of green clothing on the day. Parties featuring Irish food and drinks that are dyed in green food color are part of this celebration. It is a time when children can indulge in sweets and adults can enjoy a "pint" of beer at a local pub. Many restaurants and pubs offer Irish food or drink, which include:
Irish brown bread.
Corned beef and cabbage.
Beef and Guinness pie.
Irish cream chocolate mousse cake.
Irish coffee.
Irish potato champ, also known as poundies, cally or pandy.
Irish stew.
Irish potato soup.
Source: www.timeanddate.com
In the following photographs you can see Saint Patrick´s Day in other countries than Ireland…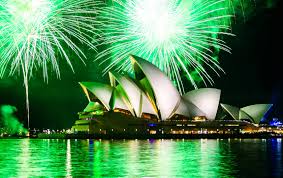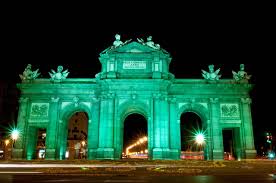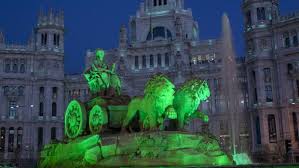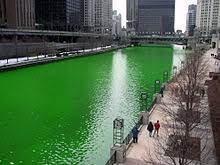 And here, some typical images of this celebration: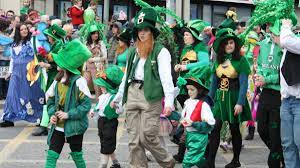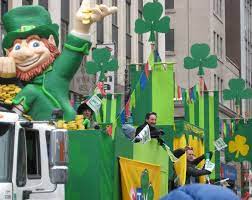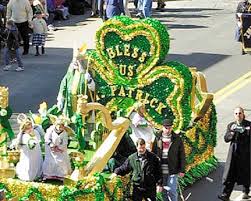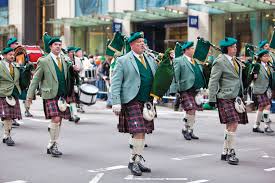 Have a look at these videos about Saint Patrick´s Day!